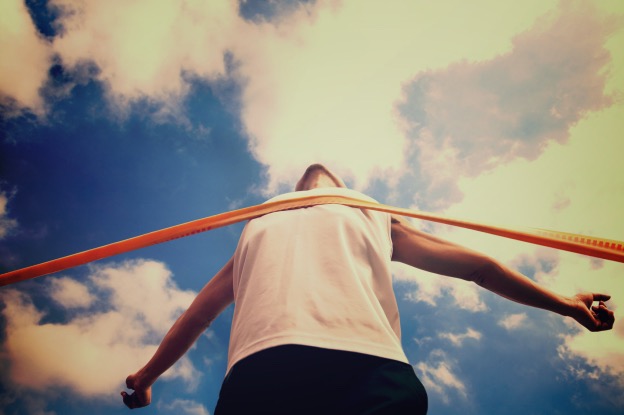 Three ways to be more persuasive during a presentation
Are you due to give a big presentation to a set of clients, or prospects? These big events can hinge on business deals and contracts worth eye-watering sums, so what you say and do not say can literally be the deciding factor in getting the contract or not – this can be a lot of pressure to take on at the best of times, so being able to command the English language on your way up to the podium can be a very powerful tool to make sure the presentation secures those contracts.
Believe it or not, there are specific phrases and terms that you can use in a presentation to make it sound more professional, more believable and more enjoyable for the crowd; so if you aren't sure with where to start, these simple phrases should help you start securing applause rather than mumbles when you finish your grandstand presentation;
"The facts here tell all of the stories – X is the finest Y on the market at the moment"
This is a very powerful phrase to use and can be, when accompanied with the relevant facts mentioned, an easy way to get unsure minds in the audience onside. It throws authority out there with an acceptable amount of confidence; it puts a huge amount of belief in what you are saying when it's backed up with figures and quotes on-screen to provide what you are saying. Looking to sell a product and need to make it 10/10? This is a good way to get the ball rolling if you don't think the audience is buying it.
"There is no need for X, because Y already addresses this issue; and more"
Again, this is a useful way to help sell a product or service – especially in the face of competition. If something else is being proposed as the alternative, you can easily bat it away if your own product or service already covers this. Whilst it might seem a bit brazen to be so dismissive, so long as you've done your research and it holds true why shouldn't you be so certain? This is a strong phrase for getting the uncertain minds in the room who couldn't decide between X or Y to side with you.
However, sometimes you won't be directly competing with others, sometimes you will be trying to assure the audience that what you offer is the real deal. This is a lot harder than it might sound; so you want to be looking to use words like absolutely, definitely, certainly, accurate, definitive, clearly, strongly… these are words that get the audience tuning in because they are such emotive terms; if you want to get people listening to what you have to say, you need to be assertive.
"We have researched over X products and after thorough investigation we found product Y as the best"
This statement sets the foundation that you have done all the hard work to filter through the maze of information, data, products, services etc. and found the best of the best. You immediately sound more persuasive and influential. Be sure you have the information to back up your claims.
An example is in the weight loss industry people who lost 30kg will make a statement as follow: eleven years ago I started on the journey to lose weight. Over the next 7 years I tried all sorts of weight loss products. I've been on more than 84 of the most popular diets, but nothing seemed to work. Sure I did lose 5 -10 kg but I also gained the weight back when I stopped with the diet. Nothing seemed to work and I was frustrated, until I discovered X. The weight fell off and I lost 30kg over 4 months and kept the weight off for the last 4 years.
We know there is a ton of ways to be more persuasive and influential. Share with us how you are more persuasive during your presentation of conversation below. We would like to hear you.